Mon bras pressait ta taille frêle von Victor Hugo
Mon bras pressait ta taille frêle (My arm pressed gently thy form)
33 cm x 43 cm frame
1 handwritten page - French
Limited edition
Gratisversand

Kontaktlose Lieferung
My arm pressed gently thy form:
Victor Hugo's Contemplations
When Les Contemplations – the anthology from which this manuscript page is the reproduction – was published in 1856, Victor Hugo was already a very well established French author.
Hugo wrote Notre-Dame de Paris in the time of only a few months (1831 – Editions des Saints Pères published the manuscript in 2016,) and when he was still in his twenties; he caused a scandal with Hernani in 1830, and was voted into l'Académie française in 1841.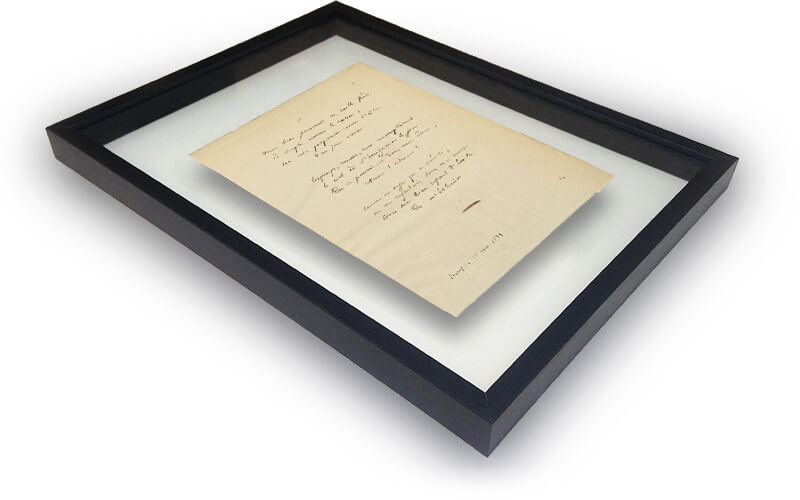 Les Contemplations was a long term project. Its poems were most likely written over a period of twenty five years even though they were published while the author was in exile in Guernesey. Dedicated to his daughter Léopoldine – Hugo learned of her tragic death through the press while traveling with his mistress Juliette Drouet – the work is centered around ideas of  memory and love.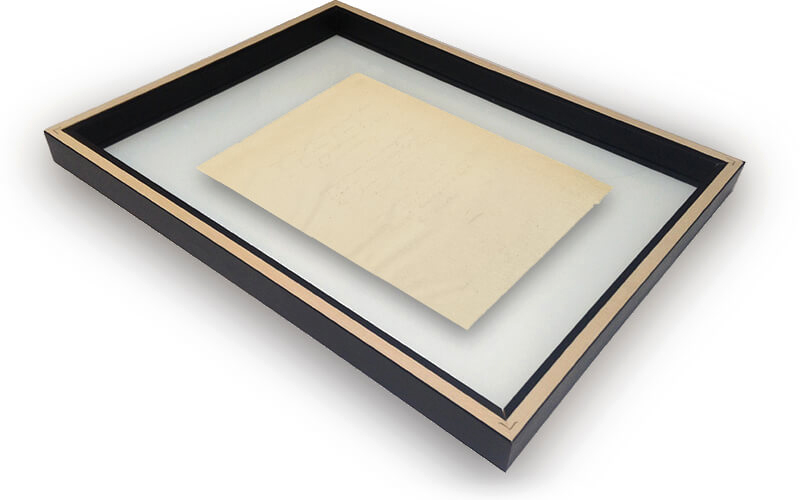 Victor Hugo had always been a passionate man, driven by love. He married his childhood friend Adèle Foucher in 1822, then turned his attention to the young actress Juliette Drouet a decade later (Adèle herself engaged in an extramarital relationship with Sainte-Beuve, a family friend.) An author full of life and desire, a veritable ogre, and a literary and political genius whose humanist ideas have cemented his works into the canon of French literature, Victor Hugo left behind a rich collection of novels, plays, correspondance, and poetry.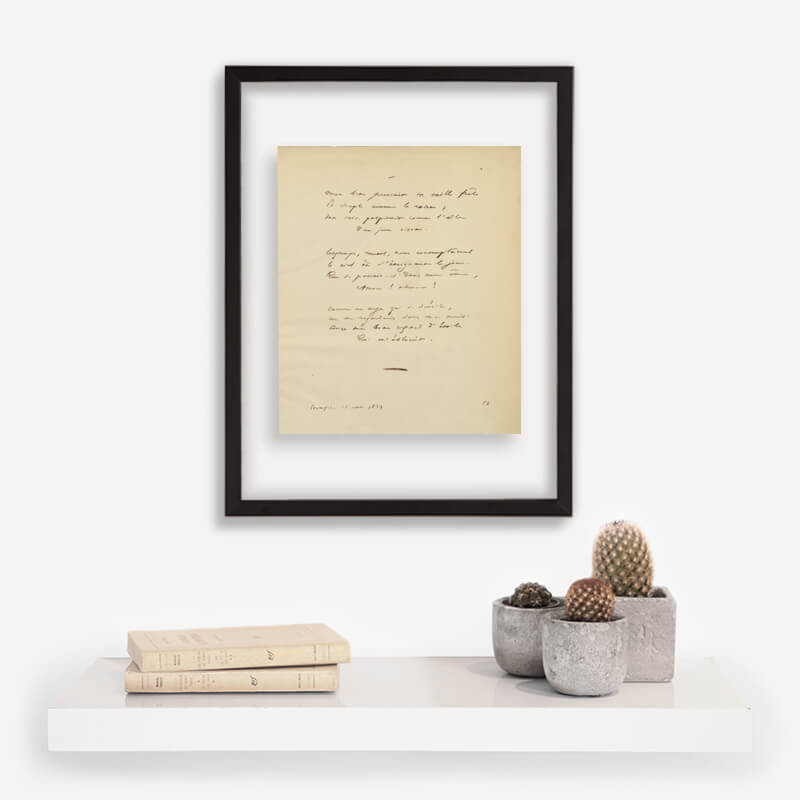 Transcription
Mon bras pressait ta taille frêle
Et souple comme le roseau ;
Ton sein palpitait comme l'aile
D'un jeune oiseau.
Longtemps muets, nous contemplâmes
Le ciel où s'éteignait le jour.
Que se passait-il dans nos âmes ?
Amour ! Amour !
Comme un ange qui se dévoile,
Tu me regardais dans ma nuit,
Avec ton beau regard d'étoile,
Qui m'éblouit.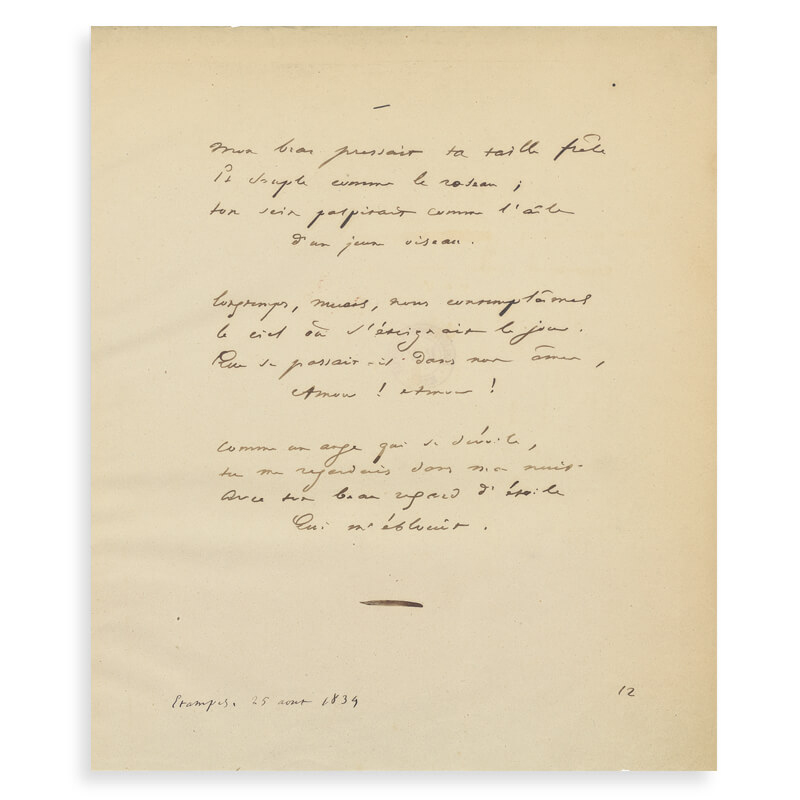 Handmade in France
The frame is handmade from high quality wood.
Our frames are made in France.
Every order is handcrafted by our team in our Normandy office.