The Honeyed Fig (La Mielleuse figue)
12,5 in. x 17 in. frame
1 handwritten page - French
Limited edition
Gratisversand

Kontaktlose Lieferung
La Mielleuse figue: A Poem for Lou, by Guillaume Apollinaire
« Mes amours d'un instant valent des amours d'un siècle » (My momentary loves are worthy of century-long loves) wrote Guglielmo Alberto Wladimiro Alesandro Apollinaire de Kostrowitzky, more widely known as Guillaume Apollinaire.Is this why "Le Pont Mirabeau", La "Chanson du Mal-Aimé" and his famous Calligrammes, have stood their test against time and continue to resonate so strongly today?
Was he one of the greatest poet of the 20th century, as his contemporaries liked to say? Apollinaire composed the groundbreaking Alcools anthology of poetry (which Editions des Saints Pères published the manuscript of in 2017) in which he disrupted conventional codes by deleting all traces of punctuation (in his corrected proofs.) Apollinaire favored musicality to rhythm. His words created their own tempos.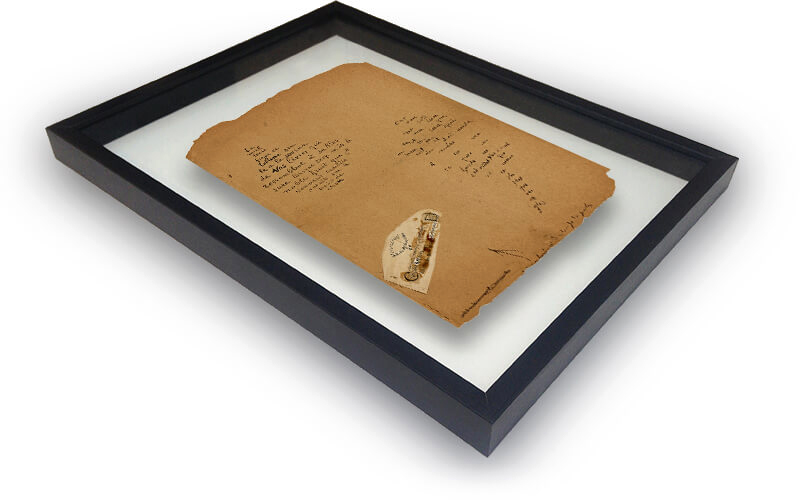 Apollinaire started writing as a child. He scribbled, took abundant notes wherever he was – whether in the trenches or in a hospital bed. He habitually let his mind and body wander, seeking out inspiration in landscapes, people, and his many loves…
By the time he wrote this poem, "Mielleuse figue," Apollinaire was well known. Published in many literary reviews, a lecturer and art critic, he was already the author of his scandalous Onze Mille Verges (1907) ; L'Hérésiarque had received certain Goncourt votes in 1910, and Alcools had been published by Mercure de France in 1913.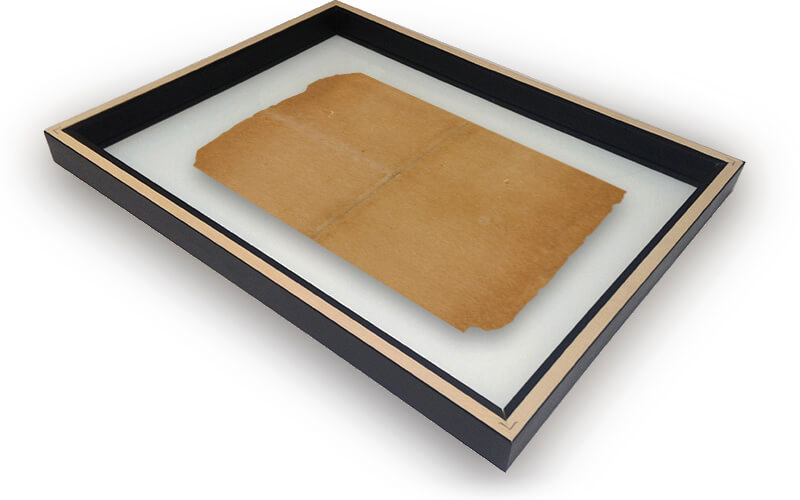 This is the first poem he wrote to Louise de Coligny-Châtillon, who Apollinaire famously refers to as "Lou". Apollinaire had just met her, in a restaurant in Nice. Their affair was as intense as it was brief and "Gui" addressed numerous letters to this woman he liked to call his "étoile polaire" (North star.)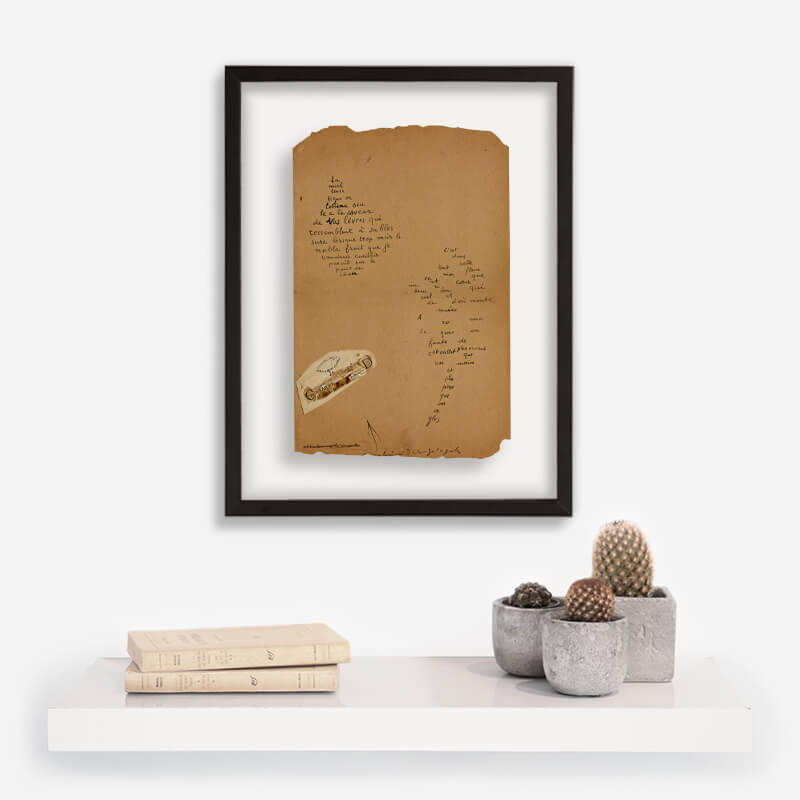 Transcription :
La mielleuse figue octobrine
Seule la douceur de vos lèvres
Qui ressemblent à sa blessure
Lorsque trop mûr le noble fruit
Que je voudrais cueillir 
Paraît sur le point de chair
C'est dans cette fleur que bat mon cœur 
Qui sent si bon et d'où monte un beau ciel de nuées
Aromatiques enfants de cet œillet plus vivant
Que vos mains
Et plus pieux que vos angles
Et puis voici l'engin
Avec quoi pêcheur
Je
Capture l'immense monstre de ton désir
Qu'un art étrange abîme au sein des nuits profondes
Si l'on trouvait le moyen de
Ce lieu-ci dont je te parle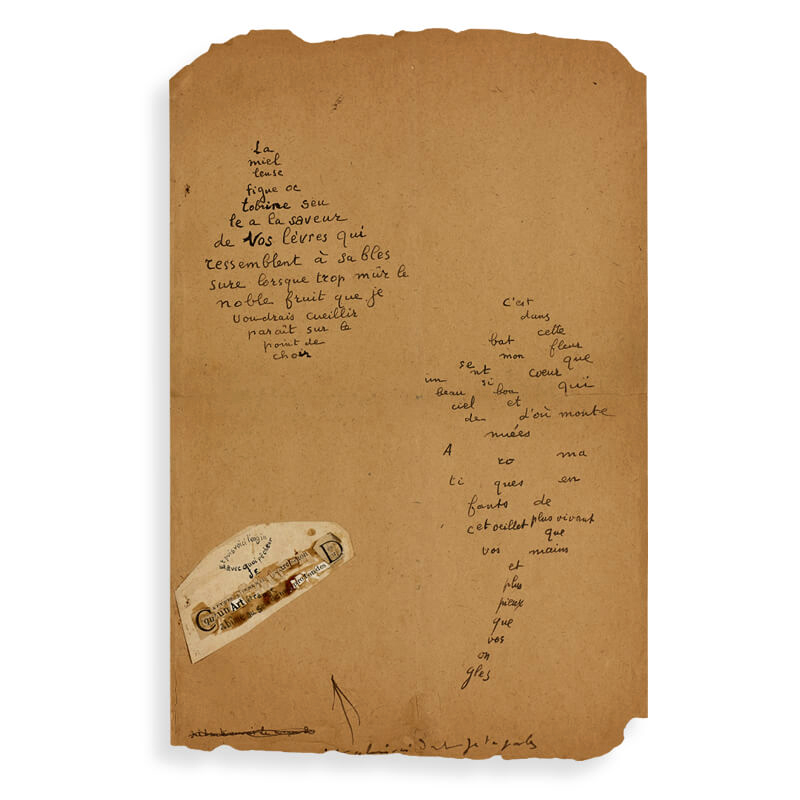 Handmade in France
The frame is handmade from high quality wood.
Our frames are made in France.
Every order is handcrafted by our team in our Normandy office.